C-reactive protein (CRP) is a protein found in the blood that can act as a biomarker for levels of inflammation in the body, high levels of which indicate disease or infection. Whilst the standard CRP test measures high levels of the protein to detect or monitor different diseases that cause inflammation, high-sensitivity C-reactive protein (hs-CRP) tests could be used to help stratify and indicate those at risk of heart disease and stroke, an area still being researched.
This study in CPN-CRP lateral flow demonstrates the sensitivity achievable with our exceptionally bright CPNs™ and shows their potential to significantly enhance all lateral flow tests. The results below demonstrate the lowest levels of CRP detectable using CPNs™.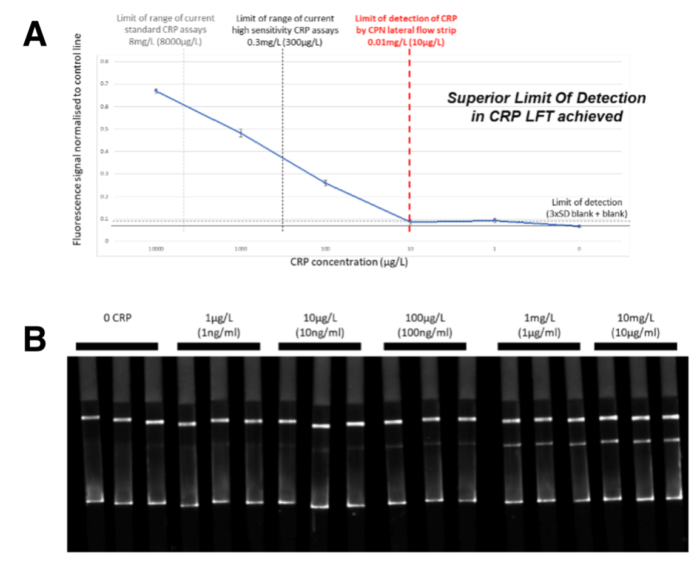 Using CPNs™ in a CRP test provides a detection limit 800 times better than standard tests and 30 times better than currently available high sensitivity tests, according to FDA regulatory information.
Each test shows a consistent linear signal across several orders of magnitude, allowing quantification of antigen concentration.
Their exceptional detection ability coupled with their robust, long-lasting signal gives CPNs™ the potential to become a key part of the next generation of point-of-care tests.