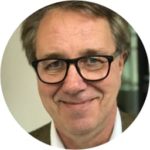 Peter has over 25 years' experience in the commercial and marketing area of life sciences. He is Marketing Director of THL Worldwide Ltd, and a Trustee of the Coronary Thrombosis Trust (established to fund research into coronary thrombosis and the prevention of coronary heart disease).
Working alongside Prof. Mark Noble, Hon. Professor of Cardiovascular Medicine at Aberdeen University; THL has recently started phase II trials for Thromboserin, a potent inhibitor of coronary thrombosis.
Peter is also CEO of Notch Communications Ltd, a brand marketing and advertising agency focusing on Life Science and Pharmaceuticals. Current clients include Sigma-Aldrich, Cancer Research UK, Xerox Research and Johnson Matthey. Peter began his marketing career working for J.Walter Thompson and McCann Erickson before moving into life science marketing and working with companies including ICI, Zeneca, Monsanto and the American Chemical Society.