CPNs™ are exceptionally bright, stable & non-toxic fluorescent bioimaging probes.
Spanning both the visible and NIR-spectrum.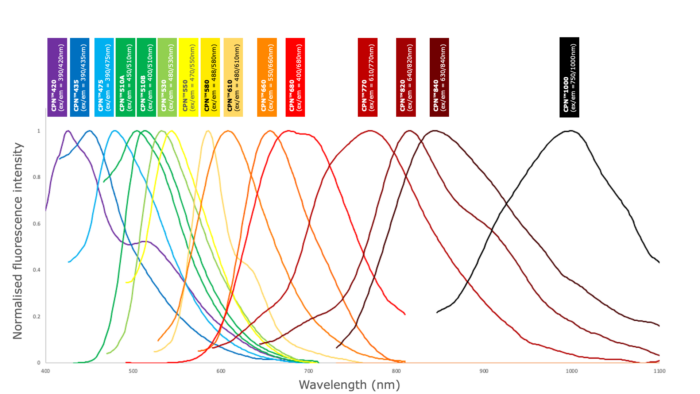 LINKBRIGHTTM
CPN™ conjugation kits for antibodies and oligonucleotides.
Rapid conjugation of antibodies and oligonucleotides to CPNs™ can be achieved using our LINKBRIGHTTM amine kits (30 mins) or our LINKBRIGHTTM thiol kits (60 mins).
Click here for more details.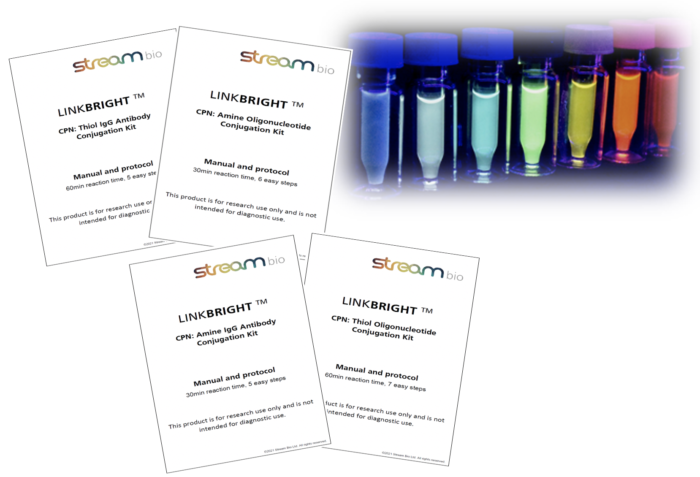 DiscoverBright™ with Stream Bio
Outstanding photo, thermo and chemical stability
Our CPN™ products retain their fluorescence much longer than existing technologies, whilst remaining chemically and thermally stable.