Brightline Diagnostics – Joint venture between Stream Bio and Chelsea Technologies combines novel technologies in a new lateral flow test and reader platform to deliver lab sensitivity at point-of-care
December 7, 2020 11:25 am
Alongside Chelsea Technologies, Stream Bio has formed a joint venture, Brightline Diagnostics, to create a unique platform that can be applied to a wide range of diagnostic targets.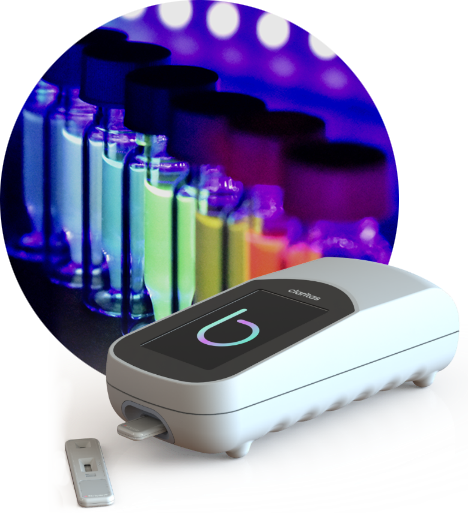 Brightline DX's Claritas platform incorporates Stream Bio's transformative Conjugated Polymer Nanoparticle (CPNTM) labels in a lateral flow assay which, when coupled with Chelsea Technologies' novel fluorescent highly sensitive reader, delivers significant advantages over existing assays. The resulting test platform will be cost effective, rapid (providing quantitative results within minutes), simple to use and applicable to testing in all environments thanks to the robust portable reader. It will also allow batch processing of tests in a laboratory setting, with each test taking only a second or two to be read.
Bringing together a highly sensitive and stable lateral flow test with superior reader technology delivers a test system with significant advantages over those presently available. With the potential to deliver results equivalent to lab-based techniques in a rapid point-of-care system, this represents a step change in testing.
This joint venture's initial focus is on defined targets within healthcare, which includes COVID-19, with plans to expand the capabilities of Claritas to the environmental sector, an approach which capitalises on the strengths of both Stream and Chelsea Technologies.
Read our joint press release to learn more about the collaboration and follow our regularly updated Twitter and LinkedIn pages, @brightlinedx and Brightline DX, for the latest progress updates.